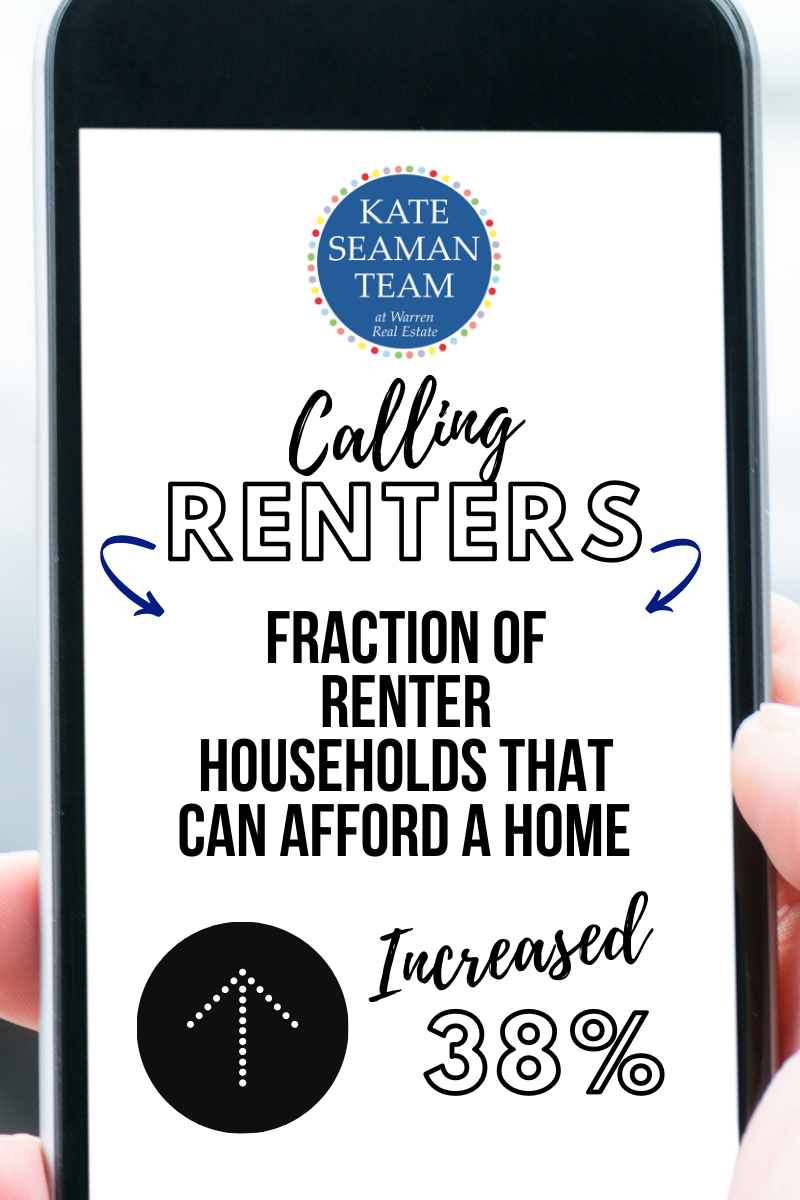 Renters – there are pluses and minuses involved in the housing  market as of December 22, 2020. Good news: more renters are able to afford buying! It went from 33% to 38% as of the 3rd Quarter of 2020. Bad news: down payments can be tricky for some renters , but don't let that deter you!
"According to NAR's 2020 Profile of Home Buyers and Sellers, first-time buyers typically financed 93% of their home, or put down 7% for down payment. NAR's monthly Realtors® Confidence Index survey places the average down payment among first-time buyers at around 9% to 10%. While a 3% FHA loan is available, first-time buyers are putting down a higher down payment, presumably to save on the monthly mortgage payment."
The Kate Seaman Team knows how to get you through each hurdle. We analyze the market trends and use data to assist you throughout any buying process. We have contacts with top professionals in the area to assist with mortgage needs and give you the best advice for financing.
Source: Renter Affordability Statistics As of 2020 Q3 (nar.realtor)