Social Links Widget
Click here to edit the Social Media Links settings. This text will not be visible on the front end.
by Kathleen "Kate" Seaman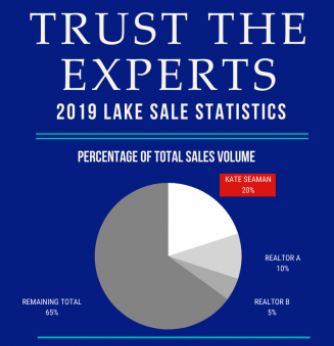 Kate is an experienced realtor who was very attentive to our search for a property on Cayuga Lake. We looked at a dozen or more year-round houses, as well as seasonal cottages. Starting out, we were not sure of what we wanted and Kates knowledge of lake properties gave us a good understanding of what was available, as well as the values. As a result, we found the perfect spot for us. She was also thorough following the purchase offer – making sure that the closing went smoothly. We would not hesitate to call on Kate again for any future real estate purchases -2017 Buyer
The Ithaca area is known for breathtaking scenery, well-respected universities, and as a gateway to the broader Finger Lakes area. Located at the base of Cayuga Lake, the second largest and deepest of the 11 Finger Lakes, Ithaca has a robust real estate market that includes a niche market of lakefront properties. Both second-home buyers, vacation rental investors and those looking for a year-round home are drawn to the lake life.
Throughout my life I have spent countless summers on the west shore of Cayuga Lake and have sold lakefront property my entire 20 years of being a real estate agent. As a lake expert, I am available to help you navigate this specialty market to understand the unique challenges it can pose.
We are home to a vast array of property types up and down the lake. You'll find rustic cabins all the way to multi-million dollar homes with the average lakefront sale hovering around $430,000. A few of the factors that influence the value of lakefront property include:
Shoreline type and maintenance – is it a shale beach or grass? Is there a seawall?
Accessibility of the home and beach areas – are there many stairs? Is the driveway steep?
Lake rights – what types of rights convey? Is the lake front shared, public or private?
It is questions like these, among many others, that buyers and sellers will be faced with during the real estate process. My expertise and service-orientated approach routinely places me among the top agents in both traditional and lakefront sales. Last year was exceptionally successful – as I was the top producing agent in lake front sales out of our entire Ithaca Board of Realtors. The info-graphic below showcases how proficiency in this area yields the best results.

The lakefront market is just about to heat up. If buying or selling is in your future, give me a call to review your options.
---
Kate Seaman, Associate Broker
Warren Real Estate
830 Hanshaw Road
Ithaca, NY 14850
cell: 607-280-3339
email: kmseaman@warrenhomes.com
by Kathleen "Kate" Seaman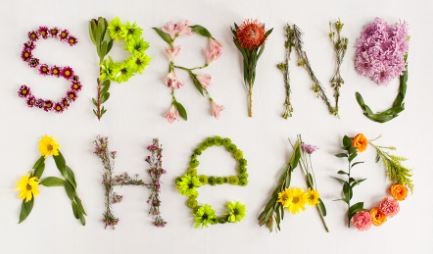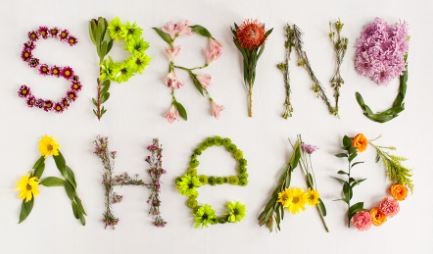 Over the last couple of years, I've been noticing a shift to the start of the spring selling season, which in the past has been early-mid April here in our market. This year the trend is continuing to move closer to the beginning of the year. Right now, I have 14 clients with a pending sale or purchase, all of whom went under contract after the first of the year. Assuming they all successfully close, that number equates to 35% of my annual average in the first 8 weeks!!! In addition, I've been in at least five multiple offer situations and 60% of my listings have accepted an offer within the first two weeks on the market. This tells me that 2019 is going to be a vibrant and competitive year for the real estate industry! So, what does that mean if you're in the market this year?  That depends on which side of the sale you're on.
For sellers, this means you don't necessarily have to wait for the snow to melt to list your home. Inventory in our most desired areas is so low that buyers are braving the colder temperatures to make sure they don't lose out. This includes lake homes- my team and I have sold 4 so far this year! However, proper preparation and pricing are still the most important factors in successfully selling your home. If you'd like to sell this year- reach out and we can set up a meeting to review your options.
For buyers, a competitive market means you must be pre-approved prior to looking at homes. Depending on how accessible your financial documents are and the availability of loan officers it may take a couple of days to issue a letter. If you wait until after you've found the right house, you're likely to miss your chance. Pre-approval letters are valid for 90 days so make this a priority if you're hoping to buy this year. Another suggestion; attend as many open houses as you can! Buyers in this type of market need to be decisive which can be difficult, especially if you're a first-time home buyer. Going to open houses will help you hone your preferences and be more confident in your decision when the time comes.
So, this Sunday when you lose an hour of sleep b think on the bright side. An extra hour of daylight is sure to come in handy for showing or viewing homes!! Happy Spring!!
– Kate