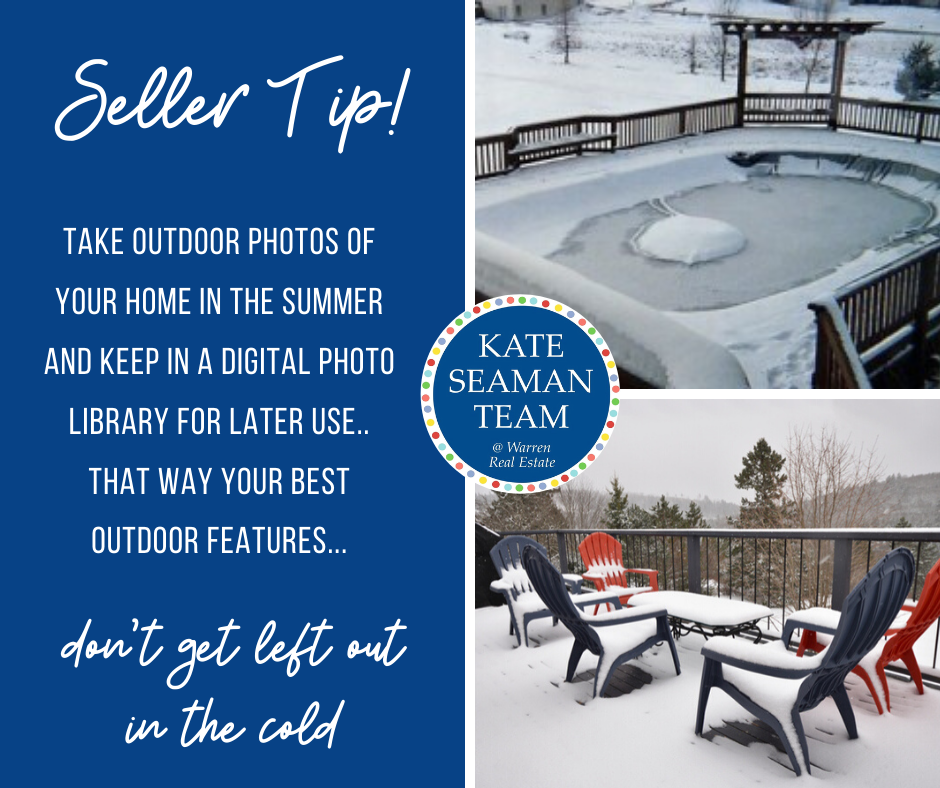 Create a Digital Photo Library!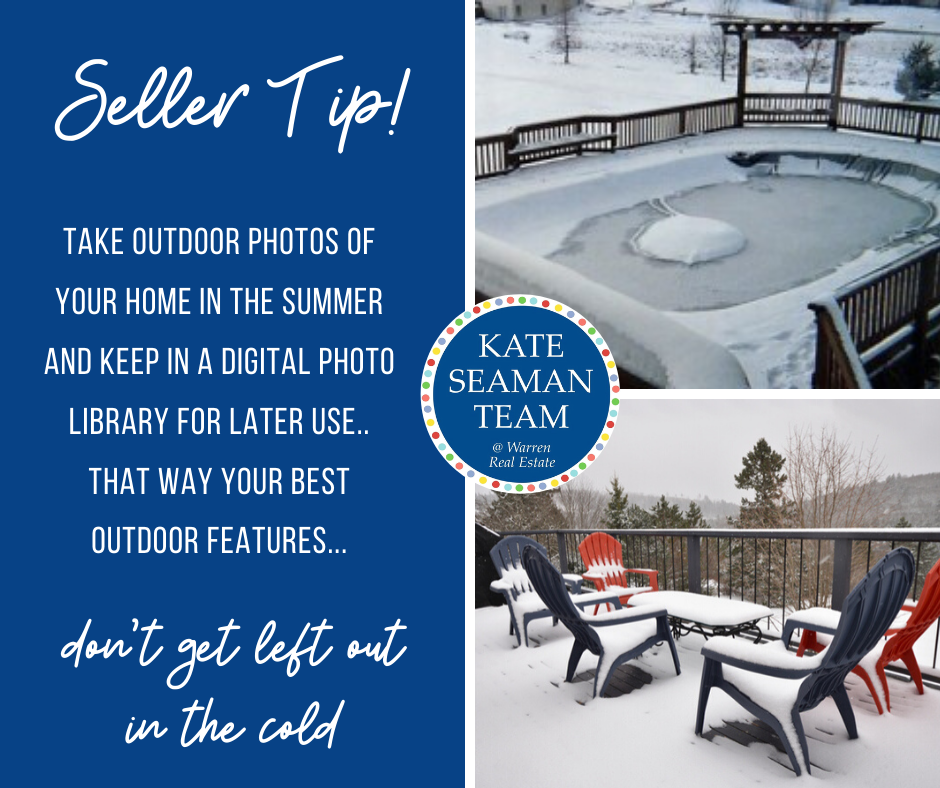 A question I am often asked is, when in the best time to list your home for sale? As with everything in real estate there is no bright, answer b every seller and every property have its own set of strengths and challenges and the timing is just another piece of puzzle.
However, every year the selling season seems to begin earlier and earlier. In fact, the first 40 days of 2020 I have already listed five homes and have negotiated four purchase offers! The momentum is exciting and sure makes these chilly days go by a bit faster but, selling real estate in the winter does have its challenges, particularly when it comes listing photos.
Many times when we're getting a winter listing ready for the market we have no choice but to take photos under blanket of snow which can make it hard to highlight exterior features of a home! Snow is a fact of life here and can be a factor anywhere from October- April. Obviously, it doesn't make sense to only list houses in the summer, but you can maintain a photo library of your home throughout the seasons. This way your property can be showcased in it's best light, no matter what time of year you list.
This is especially important if you have terrific outdoor features like an in-ground pool, lush landscaping, vegetable gardens, a distant view, flowering trees or even just a great deck for entertaining. B Many sellers will think they have these types of photos already but often that photo of the pool you remember taking also has people swimming in it and can't be used in the marketing of your home.
My advice, don't let your outdoor features get left out in the cold! Next time you just re-mulched the flower beds or have the deck ready for a BBQ- snap a quick picture or two and save it to a digital photo library. Even if you don't intend on making a move soon- you'll be happy you have it when the time comes.
Questions about selling or buying a home? Give me a call on my cell at (607) 280-3339!