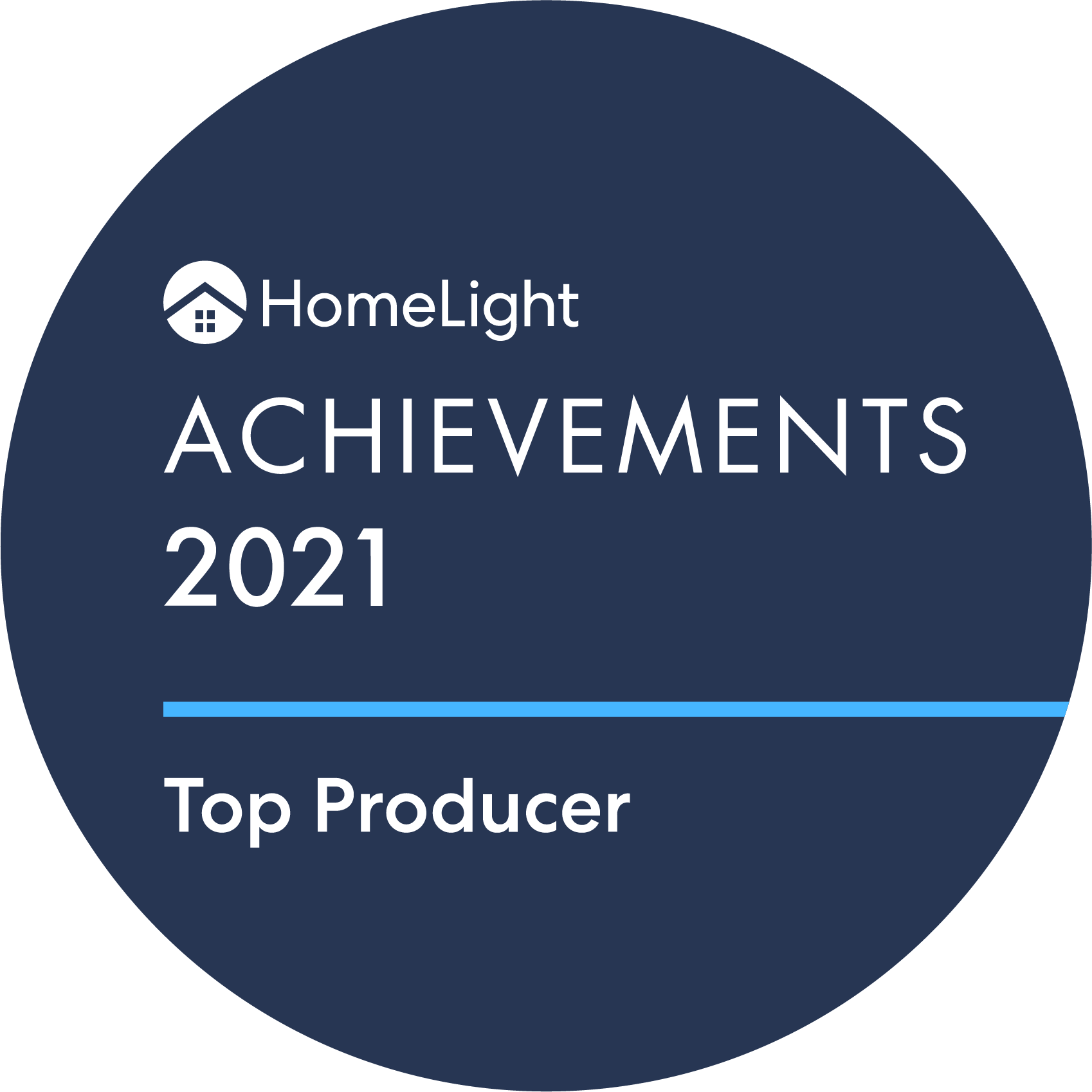 We earned a HomeLight Achievement for 2021! Real estate agents earn this award when they rank in the top 5% of agents in their area based on historical real estate transaction data. Each year, HomeLight awards agents at both the local and national levels for excellence in 3 distinct categories. As a winner of HomeLight Achievements, I'm proud to represent some of the top-performing agents working in America today.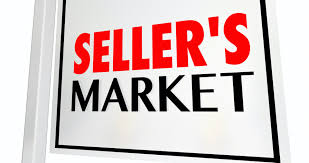 KEY POINTS
There were nearly half as many homes for sale at the end of February, compared with a year earlier, according to a new calculation by realtor.com.
A pullback by sellers resulted in roughly 207,000 fewer homes newly listed for sale in the first two months of 2021 compared with the average for the same period over the last four years.
In January, prices were up just over 10% year over year, according to CoreLogic.
A sharp drop in new listings partly due to severe weather, combined with already record-low supply, will make it increasingly difficult for buyers to find their dream home at the perfect price.
There were nearly half as many homes for sale at the end of February, compared with a year earlier, according to a new calculation by realtor.com. Low supply was exacerbated by a drop in the number of new listings to come on the market.
"Last month's record cold and snowstorms likely caused sellers to hit pause, even if only temporarily," said Danielle Hale, chief economist at realtor.com. "However, in today's inventory-starved market, any setback is significant."
A pullback by sellers resulted in roughly 207,000 fewer homes newly listed for sale in the first two months of 2021 compared with the average for the same period over the last four years. To catch up, new listings would have to grow by 25% annually in March and April, which is unlikely.
While the biggest drops in new supply were in Oklahoma City and Kansas City, Missouri, declines were widespread across the country. The only major cities seeing gains in inventory were San Jose, California, and San Francisco and Denver.
The increasingly tight supply of homes for sale continues to fuel the fire under home prices. In January, prices were up just over 10% year over year, according to CoreLogic. Rising mortgage rates are now hurting affordability but so far have not thrown any cold water on home prices.
The tight supply has only made sellers more bullish on their potential gains. Asking prices of newly listed homes hit an all-time high of $347,475 in February, according to Redfin.
Sellers have plenty of reason to feel confident. Redfin also found that just over half (55%) of homes that went under contract in February did so within their first two weeks on the market. That share was 44% a year ago.
"Over the last few weeks winter storms have disrupted the housing market, and mortgage rates have risen sharply," said Daryl Fairweather, Redfin's chief economist. "Although pending sales and new listings have taken a small hit in the last couple of weeks, home price gains are showing no signs of slowing down."
While the effects of the winter storms should be temporary, higher mortgage rates will cut further into affordability and could mean fewer bidding wars as the spring market progresses.
–By Diana Olick for CNBC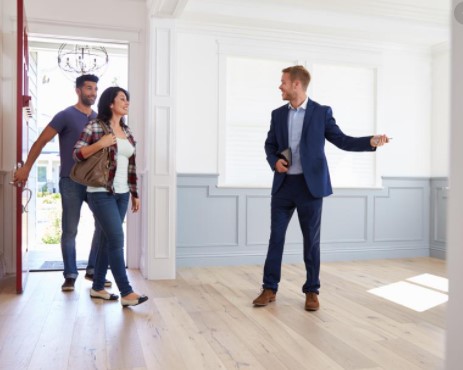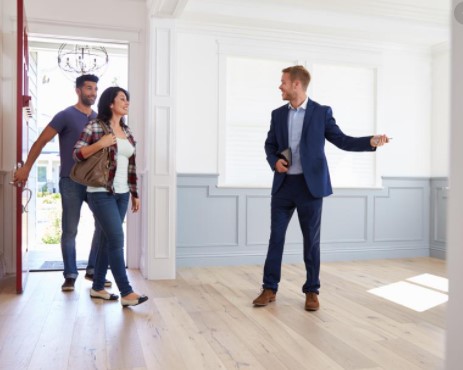 Let's face it, showing your home to potential homeowners can be inconvenient.  You have to straighten up, pack up the family, take the dog and vacate your home.  And the longer your home is on the market, the more burdensome it becomes. Sometimes the timing is just plain bad. But think twice before denying showings of your home.
Denying home showings is one of the big mistakes a homeowner can make when selling their home.
I NEED TO SELL MY HOME BUT I DON'T WANT TO LET YOU IN TO SEE IT
Occasionally, I have home sellers that just seem to deny half the showings that are requested…..
Or, often when I am working as a Buyer's Agent, there are always houses that are extremely difficult to show.
We have family….  we have to get the kids of to soccer… I have to bake a cake for my nephews birthday party…..  or a myriad of other reasons that seem to make it impossible to show their home.
Yet they wonder why their home doesn't sell.
CONSISTENTLY DENYING SHOWINGS OF YOUR HOME DOES SEVERAL THINGS
1-  DENYING HOME SHOWINGS TELLS BUYERS YOU ARE NOT INTERESTED IN SELLING
Deny one showing to a home buyer and they will most likely reschedule.  Deny two and the chances of them trying to schedule a third appointment drastically decreases.  Deny a third showing, no matter how interested they are they probably gone for good.
A home comes on the market and sparks a buyers interest.  They get excited.  Hopefully your home is the one.  But your home will quickly be replaced by the next one if you don't allow them in.
2-  DENYING HOME SHOWINGS CAN DETER AGENTS
Many times an agent will have several buyers looking for the same thing.  If you make it difficult for the real estate community to schedule showings they will probably steer away from your home.
Often, an agent has put a schedule together for multiple homes to be seen by one client in one session.  You deny an agent a showing it messes up their schedule and creates extra work.
3- DENYING SHOWINGS OF YOUR HOME CAN COST YOU AN OFFER OR WORSE SELLING YOUR HOME
I did four showings yesterday, 1 condominium in one complex and 3 condominiums in another.  The complex with the three had two different styles, my client preferred one style over another.
Funny thing, there was another unit right next door priced exactly the same as the style they liked, but that showing was denied.  No reason was given except that it was inconvenient for the seller.
Guess what, instead of waiting to see the second unit, we wrote an offer on the one unit we could see.  The client did not want to wait to see the other unit, and miss the opportunity of losing the one they did see waiting for when it was convenient for the seller.
Even worse your home can expire on the market unsold if you continually deny showings of your home.
It makes you wonder, was there something about the unseen unit that would have been more attractive to my client?  Was it worth denying the showing?
Remember, all it takes is just one person to be interested in purchasing your home.   Generally, I tell seller's that between 12-20 showings and you should have an offer if the home is priced properly, prepared for buyers and marketed well.
TIME IS YOUR ENEMY
The longer the your home sits on the market, the less interest buyers will have. It is so easy for buyers to see how long your home has been on the market or if it was on the market previously.  They wonder why no one else bought the house.
Their are may benefits to selling your home in under the first 30-45 days.  First if you sell your home quickly you are also probably getting the best price you can.  Secondly, buyers who offer early are your best buyers and it is more likely the deal will stay together.
Time is your enemy.  The longer your home sits on the market the more buyers will think if no one else wants it why do I?
BUYER'S MAY HAVE DIFFERENT SCHEDULES
I have been doing this long enough to tell you home buyers come in every flavor.  Some have flexible jobs, others don't.  There are buyers that work nights and weekends and can only come during the day.  There are others that work long hours and can only do weekends…  You get my point.
Every buyer will have different times they are available and their schedules will be different than yours.  But you need to accommodate all the buyers and their various schedules to get your home sold.
SO MAYBE YOU DO HAVE A DIFFICULT SHOWING SCHEDULE
Occasionally I do run into sellers who have difficult showing schedules.  One big issue we run into is pets that need to come out of the house for showings.
Think about alternatives.  Maybe one or two days a week you can stick your dog in doggy day care to accommodate the buyers who can only come during the week.  Or maybe a neighborhood kid can take the dog for a couple of afternoons for a few bucks.
If you truly have a difficult schedule.  Put together a schedule that works for you and leave a variety of times and days where your home is available for showings.  Your real estate agent can post that directly in the Multiple Listing Service so that it make it easier for the buyers agent to coordinate showings.
It is much easier for an agent and a buyer to plan ahead then to find out last minute… that time doesn't work, nope not good either, yeah that won't work…..  Get the buyers in!!
SHOWINGS = OFFERS = GETTING YOUR HOME SOLD!
Knowing that all it takes is one buyer to sell your home, try to maximize every showing and allow every showing to occur.  Yes, there are times in life where it is impossible to do a showing and that is certainly alright.
Often home sellers want to control everything, but it is important to know what you can control and can't control when it comes to selling your home. But denying showings will cost you money in the end or prevent your home from selling.  Don't turn away a potential home buyer.
Other Real Estate Resources:
This post, I Need to Sell My Home But It Is Inconvenient To Show It, was provided by Kevin Vitali of EXIT Group One Real Estate of Tewksbury MA.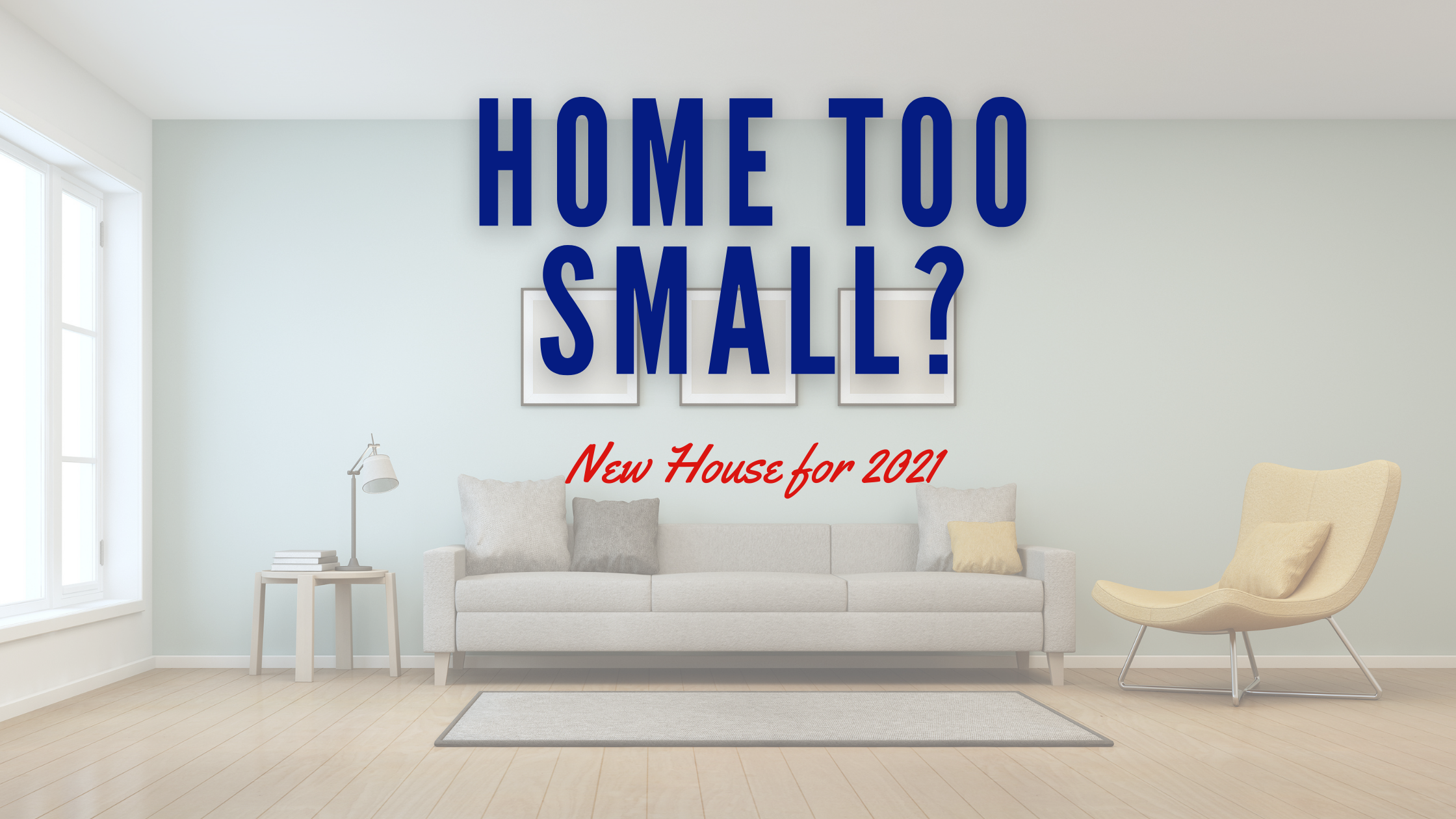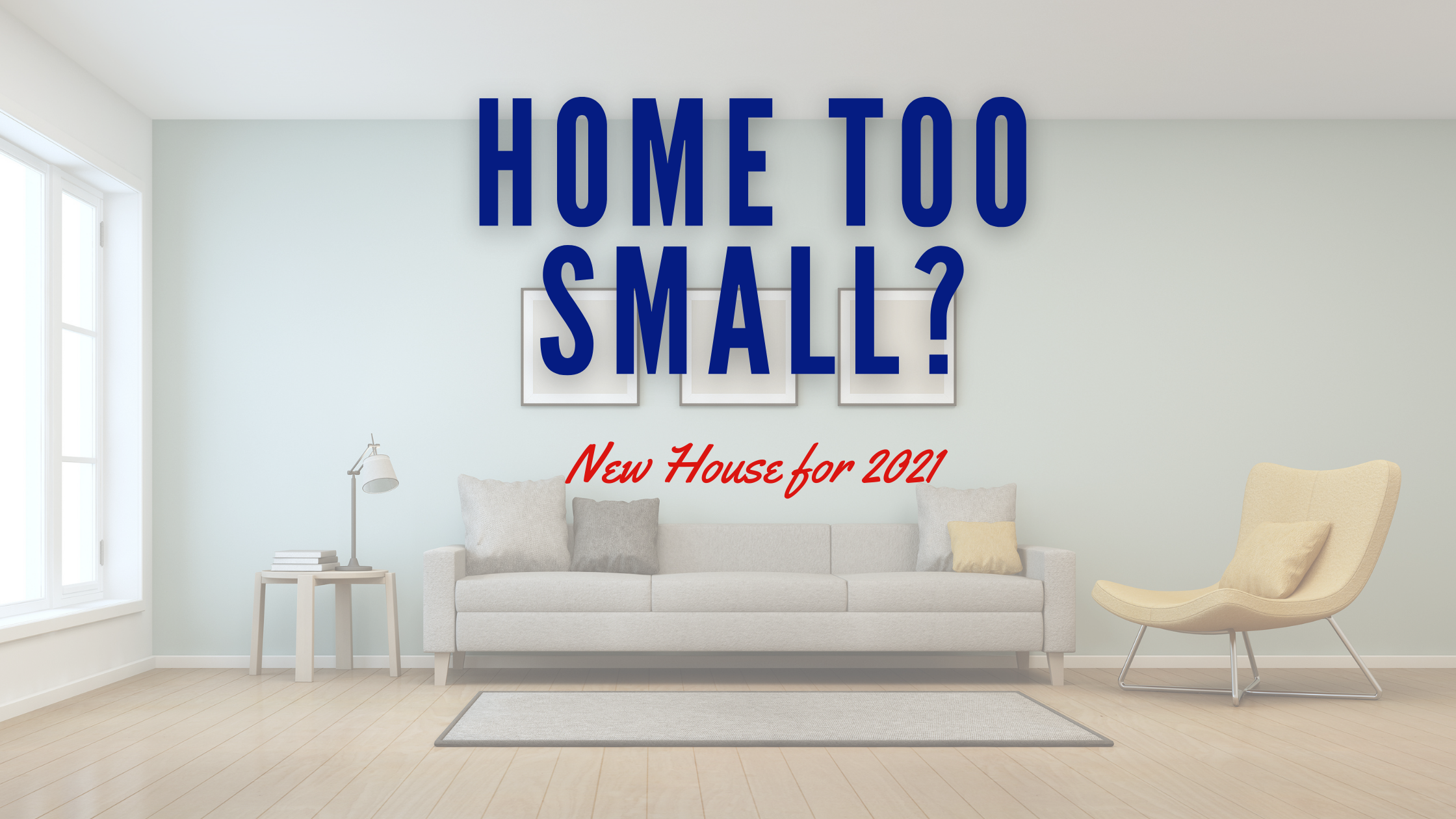 2020 has been an odd year to say the least, but has it opened up some new thoughts about what people are looking for in a forever home? ABSOLUTELY. After adapting to new lifestyles (remote work, virtual learning, working out at home, etc…) many are finding that the homes that seemed like they were big enough actually do not have the space to be able to accomplish all of these new home tasks.
"According to the latest Home Price Insights from CoreLogic, prices have appreciated 7.3% year-over-year. At the same time, the National Association of Realtors (NAR) reports that inventory has dropped 22% from one year ago."
Why do these statistics matter to you? Inventory is down and demand is up. If you are thinking about selling to upgrade – the equity in your house has likely increased and there are many buyers looking.
Give the Kate Seaman Team a call and find out how we can get you into a home that will fit your new lifestyle.
Source: Did You Outgrow Your Home in 2020? – Keeping Current Matters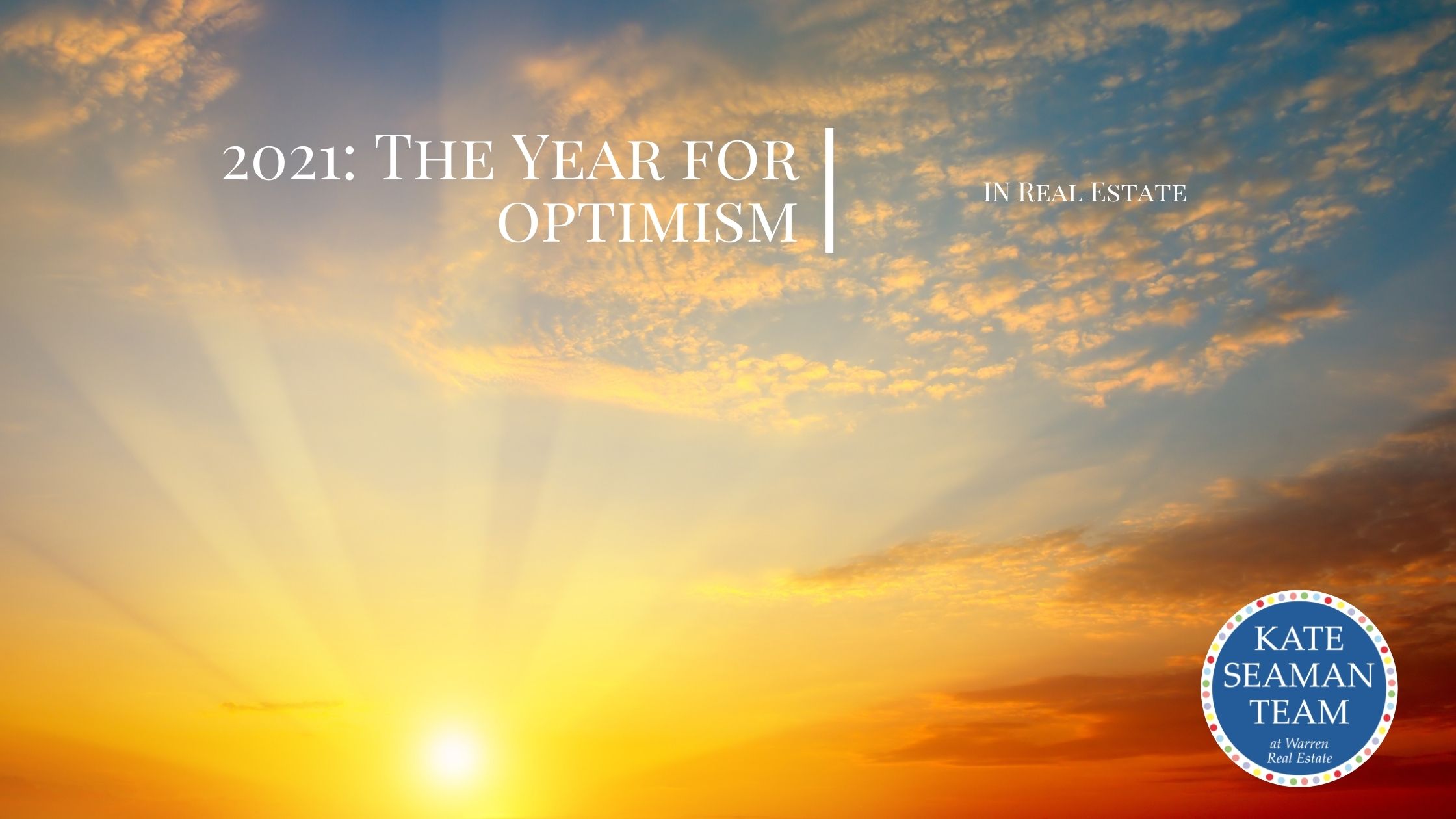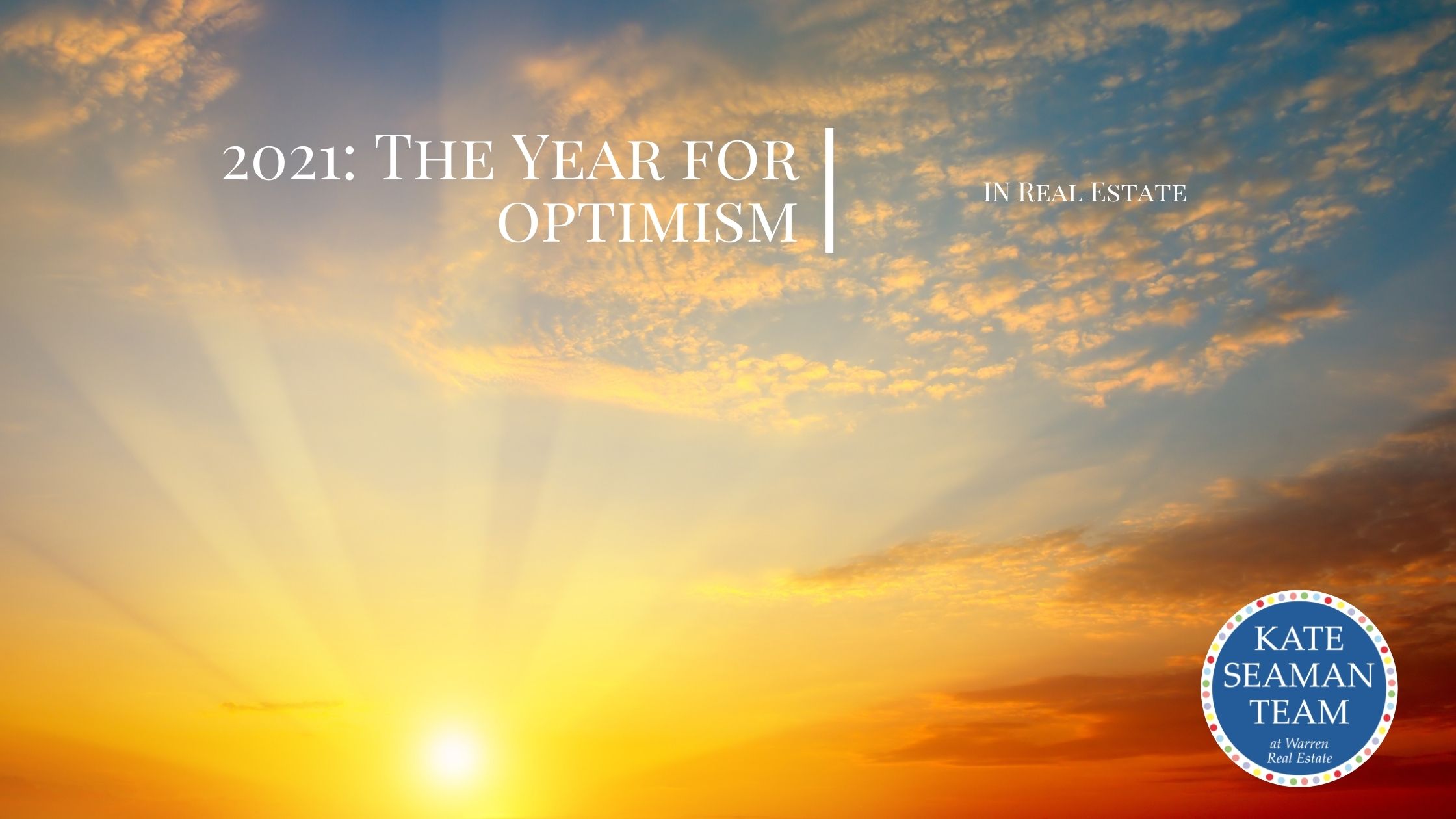 2020 has been filled with challenges for certain, but good news – the 2021 real estate forecast is looking great! Why you ask?
1. The Economy Is Expected to Continue Improving
"There is nothing fundamentally 'broken' in the economy that needs to heal…there was no obvious financial bubble driving excessive activity in any one economic sector when the pandemic hit…With Covid-19 cases surging again, it is understandably hard to look optimistically to the other side of this winter…Don't let the near-term challenges distract from the economic stage being set for next four years." – Tim Duy, University of Oregon 
2. Interest Rates Are Projected to Stay Low
"In the latest projections from Freddie Mac, interest rates for a 30-year fixed-rate mortgage are expected to remain at or near 3% next year."
3. Future Home Sales Are Forecasted to Grow
"We expect home sales in 2021 to come in 7.0% above 2020 levels, following a more normal seasonal trend and building momentum through the spring and sustaining the pace in the second half of the year."  – Danielle Hale, Chief Economist at realtor.com
If you've thought about buying or selling in 2020 but have held off, now may be the time to make your move!
Source: 3 Reasons to Be Optimistic about Real Estate in 2021 – Keeping Current Matters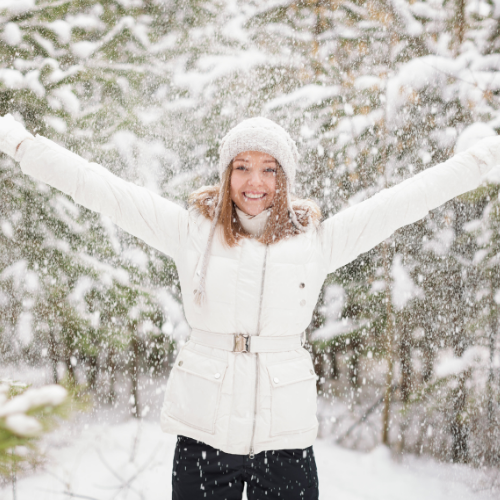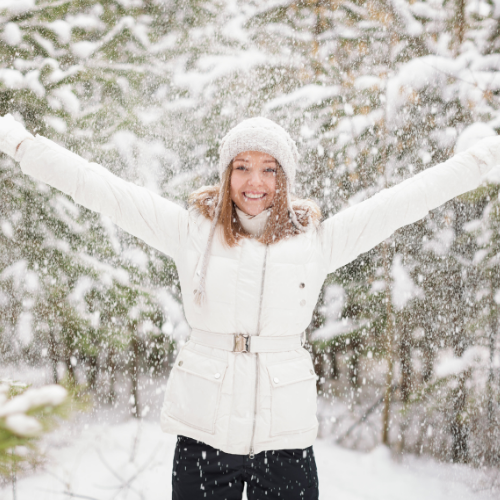 Winter is not the time for slowing down with the way this housing market has been! Lawrence Yun, Chief Economist for the National Association of Realtors says it perfectly – "The demand for home buying remains super strong…And we're still likely to end the year with more homes sold overall in 2020 than in 2019…With persistent low mortgage rates and some degree of a continuing jobs recovery, more contract signings are expected in the near future."
The housing market is on fire and now is the time to list. Buyers are still actively seeking and inventory is low. Chief Economist for Realtor.com, Danielle Hale, says ""We currently see buyers sticking around in the housing market much later than we usually do this fall. If that trend continues, we will see more buyers in the market this winter, too. So, this winter is likely to be a good time to sell." 
Low interest rates and job recovery on the rise – Buyers: this is your time to get the house you've been looking with the kind of rate you've been waiting for!
Inventory is low and buyers are still primed – Sellers: if you want to list, don't be shy the buyers are still looking!
Contact our team and watch let us work our magic.
Source: Winter Will Bring a Flurry of Activity to the Housing Market – Keeping Current Matters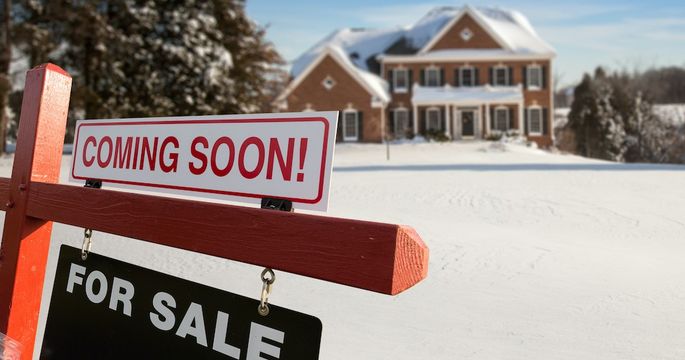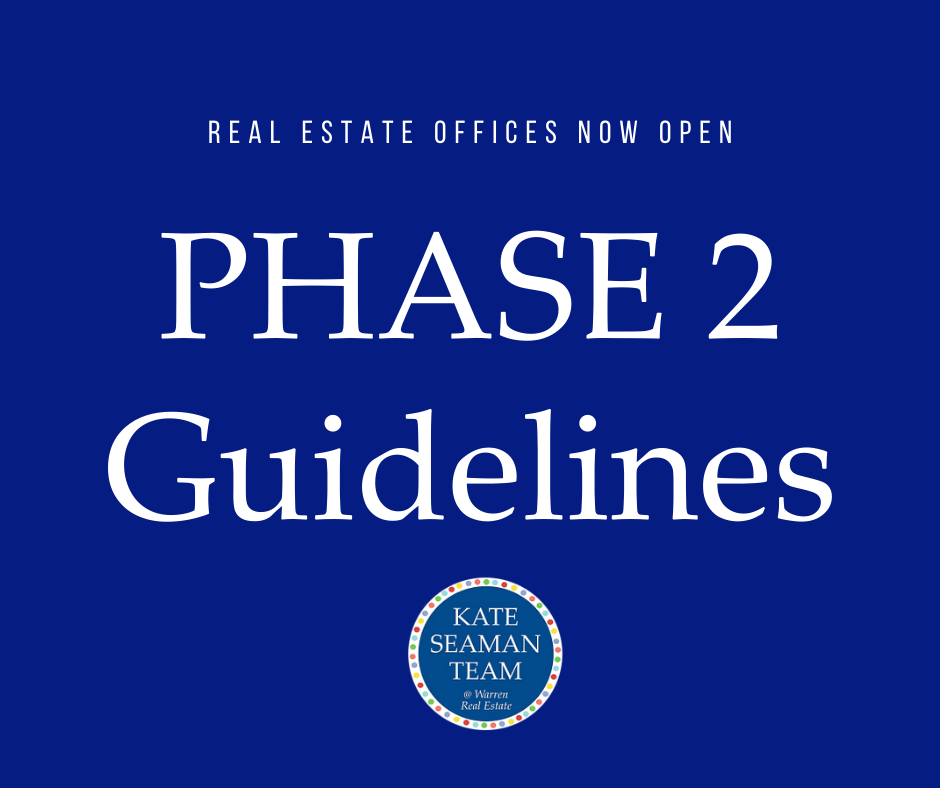 As you may know many regions of New York have moved on to 'Phase 2' of the Governor's re-opening plan, Ithaca and the Southern Tier included. We've seen a great deal of changes to our industry over the last couple of months and as we transition back to a new version of normal we're here to meet your real estate needs while keeping the health and safety of everyone at the top of our priority list. Warren Real Estate offices have re-opened and it is now permissible for agents to host in-person meetings and showings with their clients. However, there are new guidelines and protocols that need to be followed by both agents and our customers/clients. Below is a message from our Broker, Bryan Warren on what to expect in this newest round of changes. Where appropriate we've included links to the various forms and documents mentioned.
Thank you for entrusting our team and Warren Real Estate to handle your real estate needs in this evolving time.
Be well,
Kate
---
Dear Warren Customers & Clients,
We hope you and your family have been well. It has been a long few months but we are excited and honored to once again be able to provide more comprehensive services to our clients. Although the real estate industry was deemed essential, our in-person services were very limited until recently.  All Warren Real Estate offices in New York are located in the Southern Tier region on the NYS re-opening regional metrics map.  We are excited to report that the Southern Tier is in Phase Two Reopening meaning we have officially been given the Green Light to conduct in-person property showings while adhering to social distancing and required PPEB safety guidelines. We want to share the following guidance with you.
IN PERSON MEETINGS AND PROPERTY SHOWINGS
If you have a mask, please bring it with you to all meetings/property showings. If you do not have a mask, please notify your agent prior to your meeting or showing.
If you have gloves or hand sanitizer, please bring them/it with you to all meetings/property showings. If you do not have any, please notify your agent prior to your meeting or showing.
Be prepared to sign NYS required health questionnaire and Warren Real Estate's COVID 19 Disclosure.
If you have a property that will be shown to potential buyers, protect yourself and others by opening doors and turning on lights to help minimize the amount of surfaces that have to be touched. Buyers should only touch essential surfaces.
FOR YOUR SAFETY AT SHOWINGS AND OPEN HOUSES
Showings will only be allowed in unoccupied (e.g., current owner or lessee is not inside the property) or vacant properties.
Only one party visiting the property should be allowed inside at a time. NOTE: If more than one party is inside the property at the same time, 6 feet of distance must be maintained at all times between individuals, and face coverings must be worn.
B Showing appointments should be scheduled in advance, when possible.
The number of individuals viewing a property at any one time during all showings and open houses will be limited. If multiple parties (from different households) arrive for a showing at the same time, Individuals will be encouraged to wait outside until their turn.
Stagger showings in order to avoid the congregation of people outside and inside properties.
Avoid showing common building amenities in-person (e.g. gym, roof deck, pool). If the common areas are shown licensees must ensure that those areas are frequently cleaned and disinfected and appropriate social distancing of 6 feet is maintained for all parties at all times.
Please do not bring young children or extraneous guests to property showings or leave attended children outside.
CLEANLINESS AND HYGIENE
B Prospective tenants/buyers should only touch essential surfaces (e.g. handrails going up/down stairs if necessary) during their time in the property. Other areas or surfaces such as cabinets, counter-tops, appliances etc. should not be touched by tenants/buyers.
Employees, salespeople, agents and brokers will clean and disinfect high-touch surfaces (e.g. handrails, door knobs etc.) before and after every showing.
Licensees should limit driving in the same car with prospective tenants /buyers. If this cannot be avoided, face coverings must be worn by everyone in the vehicle and frequently touched areas of the vehicle should be cleaned and disinfected.
VIRTUAL TOURS
Licensees are encouraged, but not required, to conduct remote walkthroughs rather than in-person walkthroughs (e.g. recorded/live video), where possible.
NEW REQUIRED FORMS
Due to the nature of our current environment and the NYS requirements for re-open, we have two new documents that are required for Warren Real Estate Clients
New Health Questionnaire
ALL customers/clients must complete the COVID Health Questionnaire if they will be visiting properties or Warren offices or meeting face-to-face with a Warren agent. This is available on our website or through your agent. All Warren Real Estate employees and agents have been required to submit their questionnaire to return to work.
COVID-19 Disclosure
ALL Warren Real Estate buyers and sellers must complete the COVID Disclosure. Occupants of homes listed by Warren Real Estate (including tenants) are also encouraged to complete the disclosure. This is available on our website or through your Warren agent.
RESOURCES
Please check out warrenhomes.com (bCovid 19 Updatesb) for all resources related to buying or selling during this time, including plans, forms and links. Your Warren agent is armed with experience and knowledge to guide you through to a successful real estate closing. It is more important than ever to have a superior real estate professional and advocate on your side.
We understand that although it might not be business as usual, we are operating full service while taking the health of you and our community very seriously. Thank you for trusting us and thank you for your business. It is our honor and we are privileged to serve you.
Best Regards,
Bryan Warren, President
NYS & PA Lic. Real Estate Broker, WARREN REAL ESTATE
---